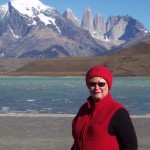 Patagonia is unique and still unvisited by all but the most intrepid travelers.  Its remoteness, short season and unpredictable weather make it a challenging destination.
Winter falls in June, July and August. October is the windiest month (wind as in what you see in major storms on the weather channel). Peak season is in January and February, but as the climate is changing, the best time to go may now be March.
All four seasons in one day is not an understatement and expect rain.  Pack high quality rain proof gear rather than water resistant.  Layering is a must as are comfortable waterproof trekking shoes or boots.
Getting there requires extensive planning and the logistics can be daunting.  I was up 36 hours getting there and back with drives and connecting flights on either end of a 10-hour red eye. (Yes, it really was worth it!)
With that type of investment in time, this would be an excellent time to spend at least two weeks in South America checking off some other dream list destinations.
Personally, if I were doing this trip, I would stay three nights at the Explora followed by three nights at The Singular. Many of the activities at Singular are unique to that hotel and the Explora is a lodge within the park with stunning views and easy access to the abundant park offerings.  I recommend that you do the lodge deep in the park first so when you reach the Singular, you can not only do their unique tours, you also have the chance to interact with the local people.
Puerto Natales is a very interesting little town near the Singular. It is close enough to bike to or you can request a shuttle.
The Singular property is absolutely unique.  The rooms are newly constructed with a wall of windows overlooking serene, but breathtaking views.  Rustic, contemporary, edgy, historic, industrial all are adjectives that come tumbling out as I try to describe this newly opened hotel built within a museum, which is on the Historic Register.
Food, service, spa and activities are all excellent and the hotel has both heart and soul. Not a cookie cutter property, but a photographers dream both the property and surrounding area.
The Singular truly delivered.  It had only been opened five months and this was a built from scratch adapted property.  Suggestions would be additional gravel and maintenance to the drive and a more aggressive window washing campaign in the guest rooms.
Don't miss the FjordsTour.  It can not operate everyday if it is too windy, but it is remarkable, well orchestrated with exceptional boats that can go places the other tour operators can't reach.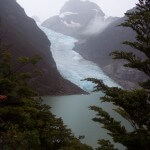 (Based on a 4-night trip in March 2012 with three nights at The Singular)