Cruises are known for passengers coming on two by two just as they did for Noah. Travel companies are known for charging the same per transaction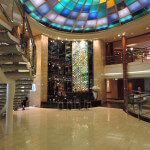 whether it be a car, hotel room or a cruise, so a reduced rate single supplement can make a cruise much more affordable for a solo traveler.
Cruise itineraries are loaded out farther than I can remember in my considerable career. Many of the cruise lines use reduced rate single supplements to fill up sailing with extra inventory.  By the time the reduced single supplements are released, the most desirable cabins are booked.  Currently, there are a few sailing with interesting itineraries that are available over a year out with reduced rate single supplements.
Most of these sailings feature "Gentlemen Hosts" on board for the dancing and social pleasure of the solo women or even for women who find themselves with partners who do not dance. There is even one sailing on Crystal with a "Virtuoso Host", which I have found to be an excellent way to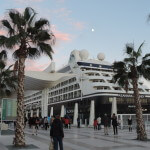 meet likeminded travelers.
Another advantage of all of the sailings below is all of these cruise lines feature complimentary beverages including alcoholic beverages, which in my experience makes a ship more social with more mingling. I would anticipate that a lower single supplement would attract a greater than normal number of solo travelers, which may lead to even more social interaction.
I looked at mid-ship Oceanview and unobstructed cabins. All ships are 5* or higher and smaller.
VC, Virtuoso Guests in the group receive: Welcome Reception, Onboard Host and either a hosted shore excursion or an on board credit.
GH, Gentlemen Hosts or AH, Ambassador Hosts
(Per night rates listed are as a single. Single and double rates are per cabin, cruise only with all taxes and fees.  All rates accurate as of 01JAN16.)