Charleston has been voted as the number one US city for the third year in a row by Conde Nast Travelers.  After my visit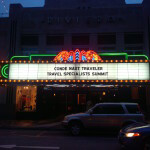 in late February, I can certainly see why.  Temps in the mid-60s, blue skies and delicious sight-gawking makes this a dream city to visit for gardeners, historians and foodies.  Charleston is a friendly city that welcomes visitors with genuine charm.
I opted to stay the first night at a quaint, centrally located property in the Historic District.  The Indigo Inn was clean, comfortable, quiet and just right for walking.  The next morning we had a leisurely two hour tour with Michael Trouche, a 7th generation Charlestonian.  His tour is well worth the time and money.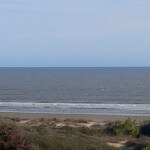 Next stop, a one night stay at the Sanctuary at Kiawah on Kiawah Island.  It is not far as the crow flies, but it is about a 45 minute ride  from downtown and located on the ocean.  Large rooms are both serene and tasteful.  This is a luxury resort directly on the beach.
The last two nights were at Charleston Place, an elegant Grand Dame in a central location. The service was impeccable and the property is stunning.  Of note, there was a tub shower combo in our room that would not be feasible for anyone with mobility issues.  We were not able to check into our room until 4:30 p.m.
There is a free hop on "hop off" trolley.  It is not narrated, but one of my friends did the entire loop and enjoyed it. The cruise terminal is located downtown at a trolley stop in the historic district.  There is a chance that Holland America Lines may do the Bermuda season from Charleston.  Certainly a better fit than Carnival, which has an older ship home porting there.  At first I found it odd that when a ship is in port, a comp shuttle goes to the Tanger Outlets, but it is a big draw for many of the European cruisers.
Peak tourist season is March-April during the spring blooming time.  (Certainly plan on making dinner reservations on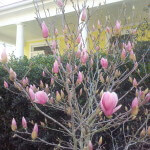 weekends during the season.)  The first of the spring flowers were out in late February, but the week before my visit there was an uncharacteristic snow.  Fall is also a good time to visit.  Summers are hot and humid because of the surrounding marsh lands.  We even encountered a mosquito on the way to the airport.
I was in a whirlwind of activity during my stay in Charleston, but I have it on my "must return" list and next time I want to include a trip to Savannah as the interstate sign conveniently pointed the way…..it's just down the road, y'all.
By Linda Allen
( Written during the Conde Nast Traveler Summit February 2014)