What can I say about a city that has the Van Gogh Museum, The Ryksmuseum, the Red Light District and is tolerant of Marijuana???  I can only say one thing "watch out for the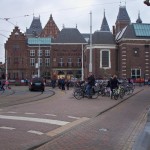 bicycles."
This is a fascinating and very diverse city.  Many of the important and interesting sites are within easy walking distance from Central Station or the Dam Square area, but remember to "watch out for the bicycles."
Because of the age of the city and the time when many of the homes and buildings were built, there is very limited parking and fuel prices are very high.  This is the driving reason most of the people ride bicycles everywhere.  There is a special lane, which is red brick or red stone, and you had better not walk in it or linger in it because the people on the two-wheeled vehicles (some scooters, motorcycles and bicycles) will not stop.  Tourists who rent bicycles take their lives in their hands if they think they can keep up.
The city has something to offer to the tourist who is searching for culture; the tourist who wants to be involved or observe the permissive areas and the traveler who just likes to see scenery.
The canals run through and ring the city.  There are canal boats for tours or tours with meals. They do day and evening tours.  Make sure you sample the apple cake either on your canal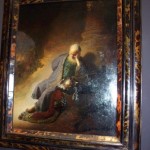 tour or in a restaurant.
Both the Van Gogh and the Ryksmuseum have recently been reopened after long closings for renovation.  The Van Gogh has the best audio tour system that I have ever seen in any museum.  It doesn't just explain about the art, it gives you some insight into the activities and processes that Van Gogh was involved in at the time the art was created.
The Ryksmuseum is a huge complex that is broken up in time periods.  It is impossible to really see either of these in one day.  You can get art overload.  Close to both of these museums is a new museum of modern art.
If you are not into art, don't miss the Ann Frank House or take a walking tour of the "red light" district at night.  You can go yourself or meet a former prostitute at the Red Light Museum for a guided tour.
There are also some really interesting tours of the diamond district factories and the Heineken Experience.  Amsterdam is also the home of the flower market and the Aalsmeer Flower Auction.
Many of the sites have "Skip the Line" tickets available so consider purchasing tickets from your travel professional before you travel.  The lines can be very long.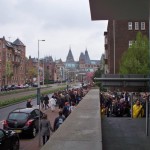 It is always a good idea to get suggestions from the staff at your hotel regarding where to eat or shop.  Restaurants are plentiful and priced for every budget.  Tourist shops and head shops are everywhere.
You can get around Amsterdam by bus, trolley, taxi or bicycle cab.  You also can buy "Hop On Hop Off" tickets that give you the opportunity to get a good feel for the city while you decide what you want explore further.  "Hop On Hop Off" is a good way to spend part of your first day while you stay awake and recover from your overnight flight.
Do yourself a favor and arrange a driver or shuttle service from Schipol to your hotel.  After that long flight, you do not want to have to take public transport or locate a taxi on your own to get to your hotel.  Seeing someone holding a sign with your name on it can bring a sigh of relief.
Amsterdam is a city that you should plan on staying at least 3 days.
Written by Toby Snyder