I did a webinar with Windstar on this recently.
Of note is that major refurbishments are planned on all ships.  They are becoming more yacht-like and they plan on increasing fares as the ships are redone.  Some of the refurbishments will require cutting portions of the steel and the feel will be more luxurious.  They will be more in line with the feel of a 5 star resort.  Everything will be replaced from beds to china.  See this update:  http://blog.windstarcruises.com/2011/12/wind-surf-debuts-stylish-new-look/
The product quality is still there, so for someone who would like to do Windstar, now is the time to get in on some good prices before the rates go up.  Target pricing is in line with Seabourn for post refit.
They are looking for other ships to buy, but no details on that.  The new management is making major investments in Windstar.
They are monitoring the amount of time the sails are up and making every effort to have them up as much as possible, now at about 68% as I recall.
I don't expect to see much more of this heavy discounting.  All the major insurance carriers are covering them now as well.
Younger demographics of well traveled educated passengers.  Most come from premium+ or luxury lines and many have their own sail boats at home.
Here is a link to recent photos of the ship:                         http://mediagallery.usatoday.com/Cruise-Ship-Tours/Wind-Spirit/G1773,A9925
Windstar's Complimentary Soft Beverages
Windstar Cruises will include complimentary soft beverages on all voyages beginning December 2012 with Windstar's Caribbean, Panama Canal, and Costa Rica sailings. Windstar's complimentary soft beverages include bottled water, sparkling water, sodas, fresh juices, milk, fruit smoothies, tea, coffee, cappuccinos, lattes, mochas, and espresso. 
The addition of soft beverages increases Windstar's complimentary offerings which include dining at Windstar's specialty restaurants–Candles Grill on each of the three yachts, and Degrees and Le Marché on Wind Surf; complimentary watersports such as kayaking, waterskiing, sail boating, and windsurfing from Windstar's Watersports platform; and complimentary DVD and iPod rentals.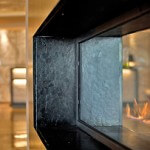 We chose the Renaissance Newark Airport Hotel as it is a property Celebrity uses as a pre-cruise option.
The airport shuttle was quick and efficient.  Finding the shuttle was a little harder, but the Newark Airport has people stationed at key points to steer you along to P4 where the hotel shuttles all pick up.
There is not a shuttle to the ship.
The hotel looks new and modern.  The front desk is efficient.  The property is clean, tidy and attractively landscaped. The hotel is all non-smoking.
There is a restaurant on site and takeout is available.  I opted for the skirt steak on site and it was quick and tasty, with tip, no drink it was $30.  If traveling with a family, take out pizza may be attractive.
There is a small gym and an indoor pool, which was being well utilized by families in the evening.
I stayed in room #900, a standard king facing a busy highway and directly at the elevator.  Both were noticeable noises and best avoided.  The back of the property faces a more residential area and would be a better choice.
The room was spacious and tasteful with complimentary coffee, tea and a safe.  There is an icemaker and vending machine on each floor.  The bathroom is on the small side with -0- counter space and a pedestal sink.  I had hoped for a bigger tub for a soak, but it was just a standard tub.  Toiletries are Aveda.
http://www.marriott.com/hotels/hotel-information/travel/ewrnr-renaissance-newark-airport-hotel/
In the last few years, we've been deluged with all kinds of news about Oasis and Allure of the Seas, Norwegian Epic and other gargantuan cruise ships that seem to many to be developing into some sort of new product that is not really related to traditional cruising and no longer takes into account why some people want to go to sea.
But now, from STX Europe, makers of the ugly duckling Norwegian Epic, comes a new idea (several new ideas in fact) for cruising.
Two weeks ago, in "Cruise Ship Design: The Good, The Bad and The Ugly," we went over some general themes in the design of cruise ships. But the Eoseas, as she is called, would be a ship that incorporates a lot of traditional maritime themes while at the same time being very 21st Century. Although revealed two and a half years ago and reported on in March 2009 by the French web site Mer et Marine, the concept did not enjoy much of a welcome at the time, with most reactions tinged with doubt about the viability of such a ship.
But eleven days ago, the Australian technology web site ZDNet covered the design again in its Travel Tech section and this seems to have provoked a more positive response last Tuesday from the Maritime Propulsion web site.
The Eoseas is a vessel that will serve modern environmental requirements while simultaneously harking back to the days when Allan Villiers wrote about sailing ships and worked on preserving the Cutty Sark and other clipper ships. More prosaically, perhaps, sails in the air would allow those who burn in the sun to find some shade on the top deck.
The ship's double hull design, meanwhile, would provide a source of natural ventilation, through the use of long promenade decks on either side of the ship that would evoke the days of the great ocean liners.
The promenade decks would not do away with balconies, as cabin balconies would open out onto them, rather than the side of the ship as at present. And, judging by the design outline and the way she bulges out aft, she would have plenty of opportunity for forward-facing lounges. Finally, she would use half as much fuel, generate significantly fewer emissions, exploit the use of solar power and use modern methods of recycling.
Built in trimaran style over five hulls, with two of which on either side in the same fore-and-aft plane, with lifeboat tenders in between, the dimensions of the resulting pentamaran would be 305 x 60 metres (about 1,000 x 196 feet).
This beam would prevent her from ever passing through the new 55-metre wide Panama Canal locks, even if she could stow her tall masts.
Her 105,000 tons would provide space for 1,403 passenger cabins, giving her a double occupancy capacity of 2,806 passengers, or 3,311 if all berths were filled. Her passenger space ratio would thus vary between 31.7 when full and 37.4 based on lower berths only.
Soon after the design concept was announced, however, Mer et Marine found that it attracted a lot criticism from those that read about it, or at least those they consulted, and serious doubts about whether such a ship would be saleable.
Some, thinking that people would still want their privacy, were doubtful about the remaining balconies opening on to the promenades. In truth, however, long promenade decks were once a social feature of the great ocean liners, while today's balconies tend to isolate passengers from one another. The idea as proposed with Eoseas would still leave a private area for the cabin's residents, something that is lacking, fro example, on the Lanai cabins on Holland America Line, where one steps directly from the cabin onto the promenade deck.
Having both a public promenade and private balcony areas could actually return a sense of community to the decks, not unlike the atmosphere found at certain plush seaside resorts, where neighbours can choose whether they want get to know one another or not. It might also bring an end to the balcony-to-balcony shouting that one occasionally sees – and hears.
It should be said though that with a 60-metre beam, the promenade decks could be a lot wider than portrayed in the STX concept drawings. And there still remains the problem that direct sun would not shine onto the balcony, in which case occupants would have to move their sun loungers to the side of the ship. Even then there would be the problem of solar panels being in the way. So not necessarily an ideal solution unless one goes to the open decks.
Other critics doubted that there would be enough open deck space for those who do like the sun, but not everyone wants to lie or sit in the open sun all day and for these people the sails would be welcome. Not only that, but the 60-metre beam would give a much larger sheltered after deck area than even the Oasis of the Seas, and with the divided superstructure aft, there is the tremendous opportunity of having two sets of traditional tiered decks, one on each side of the ship.
The ship's dimensions generated further criticisms. The 100-metre high masts would prevent her from entering any port with a bridge, such as San Francisco or New York, to name just two, and she would not be able to pass into the Baltic now that a bridge crosses over the entrance. Neither would she be able to pass through the Suez Canal, where there has also been a bridge crossing for more than a decade. Should a potential owner wish to do away with the sails, however, there would still be a 40% energy saving, as compared to 50% with the sails. And on top of the height problem, many European ports cannot accept ships with 60-metre beams.
However, Maritime Propulsion believes that many of the doubts are about to be overwhelmed by how the ship would be powered. Her proposed fuel is Liquefied Natural Gas (LNG), which would power diesel-electric engines that would also work with six sails on five masts, with a sail area of 12,440 square metres, and solar panels mounted on the promenade decks surrounding her outer hull to generate electricity for hotel services. In winds above 30 knots, the Eoseas would even be able to proceed under sail alone.
The big plus would be that her fuel consumption would be half that of a conventional cruise ship of the same size. CO2 emissions would also be reduced by half and Nitrogen Oxides by 90%, while no Sulphur Oxides would be generated at all. In all, energy costs would be cut by half and emissions by much more. Some of the other green attributes of the new vessel, in addition to the use of LNG, the sails and solar panels, include heat recuperation, a hull bubbler system that would smooth her way through the seas, water recycling and the use of recyclable materials in her furnishings.
STX already has experience with LNG as a fuel, as its Lorient yard has built three LNG-powered ferries for Norway, and also in containing it, as it has built a number of large LNG carriers for Gaz de France at St Nazaire. The first LNG-powered ferry, the 1,651-ton Glutra, entered service in Norway, the world leader in the use of LNG as a fuel for ships, more than a decade ago, in January 2000. Several additional LNG-powered ferries have since been built for Norwegian owners, and three of these were built at Lorient.
Much progress is now being made. Two weeks ago, the European Union announced that it would fund a study to examine the feasibility of developing LNG refuelling infrastructure for ships in Northern Europe. A week later, the Australian Government granted export finance funding for the world's first dual fuel ferry, capable of operating on either LNG or diesel oil.

Incat will build the 100-metre ferry, which will enter service for Buquebus between Buenos Aires and Montevideo in October 2012.
Further north, STX Finland is now building the world's first LNG-powered cruise ferry for Viking Line, for delivery in early 2013. This €240 million 57,000-ton overnight cruise ferry will have 870 passenger cabins and carry 2,800 passengers. Intended for the Stockholm-Turku route, she will be the largest LNG-powered passenger-carrying ship in the world.
Seeing as it was from Viking Line that Carnival Cruise Lines adopted its starboard-side only promenades with lounges to port, it will certainly not take long for this concept to cross the divide between ferries and cruise ships. And the same Turku shipyard that produced the Oasis and Allure of the Seas is building the new ship.
What Maritime Propulsion pointed out in its coverage last week was that with the use of LNG coming closer as an alternative fuel, and the impending encroachment of Emissions Control Area (ECA's) on shipping as a whole, this ship, or something like it, is now much more likely to be built within ten years than when it was first announced.
http://www.latecruisenews.com/2011/08/08/a-new-concept-in-cruising-stx-europe%e2%80%99s-eoseas-%e2%80%93-other-cruise-news-cruising%e2%80%99s-economic-impact-in-the-us-%e2%80%93-canadian-and-us-reaction-to-north-american-eca-%e2%80%93-dis/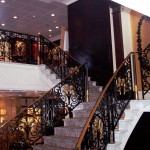 Spending several years of my life in the "show me" state rubbed off so that when I read and listened to the plans to upgrade the Azamara brand into a more upscale Azamara Club Cruise brand, I simply thought "show me."   Moving a brand from a 5 star to a 5.5 star is monumental and I knew that since they would be constrained by existing cabin configurations, that improvements would come primarily in how well they could motivate the people who deliver the on board product.
When RCL was able to entice Larry Pimentel to head their upscale division, the industry took notice.  His knowledge of the industry and skill at building and maintaining upper end products is well respected in the industry.  RCL understands what many do not; front line quality starts at the top and works its way down.  That being said, even for Larry stepping it up to that next tier will be huge.
Azamara was born as part of an acquisition that seems to be a win all around but it did appear to happen quickly and the brand was launched seemingly overnight in what could only be called a rocky start.  That startup was to haunt the product long after they settled into a comfortable niche, but name recognition is still a problem.
A 700 passenger ship is a luxury unto itself.  This size ship is not meant to entice those looking for constant excitement, but is perfect for those who like the romance of being at sea.  Pastimes are more sedate; reading, cards and board games are popular.  The aft area behind the Windows Cafe was used extensively as passengers enjoyed the open area with sea views.
Simple elegant decor that is comfortable and unobtrusive is ship wide.  Glass is expansive and mirrors are well utilized.  Some areas need attention, but after talking with the hotel director, this work is in process with the next major project being the Hydropool in the Spa area followed by updating the main pool area.
Service is more European, unobtrusive but attentive and a particular strong spot on the Journey. Traveling solo the staff could not have been more kind.  Their attention to my severe, but rare food allergies, was reason enough for me to choose Azamara again as this is my first cruise where the staff seemed to truly understand the severity of uncommon food allergies.
Of considerable note, there is NO children's area or activities.  I did not see a single child only a handful of older teens.  Adults ran the gamut.  I ran into a spry 93 year old several times and even saw a couple who may have been on a honeymoon.  Since I was traveling over Easter, I found the lack of kids pleasant when compared to Spring break trips I have taken with my own family.
Of particular note, Azamara ships are non-smoking except for three designated smoking areas.
Embarking and disembarking was effortless.  I arrived about 1:00 p.m. and went directly aboard.  I disembarked about 9:15 and walked directly to my awaiting bag and transfer to the airport.
Le Club Voyage is the loyalty program.  Of interest is that top level Celebrity and RCCL members are also afforded benefits on board.  Since I am Diamond with RCCL, I was given Discover status and received the following:  sparkling wine in cabin, one complimentary bag of laundry, numerous party invitations, a complimentary internet package (237 minutes) and a complimentary mini-spa service on a selected evening.
The variety of music is refreshing; many options are simple, such as a lone harp, but all are well done and tasteful.  The house orchestra was particularly talented.  Entertainment was limited but overall well done.
Food quality is one area that needs attention to bring it consistently up to a higher level.  Many selections met the mark, but they did not consistently deliver the quality that I expected.
Dress is always resort casual, a fact that in and of itself had attracted several of the passengers. Many guests did dress for dinner, but not more than country club attire.
Cabin selection is important on a ship this size.  I do not suffer from the effects of motion at sea, but if you do you would be well advised to select a midship cabin.  Since I don't have a problem with motion, I would select a fantail cabin or the oceanview Category 6 for a standard cabin.  I prefer the aft suites and the SS compares to a JS on the newer RCCL ships.  Only the higher categories accommodate 4 passengers.  All standard cabins suffer from very cramped bathrooms with small showers.  Even the suites have only a very small whirlpool tub.  Inside cabins seem small at 157 square feet, so if there is not too much differential it is worth the upgrade to a larger windowed cabin.
Shore excursions are typical.  I booked afternoon excursions through Azamara's Shore Excursion department for 4 of the 5 ports.  The "open air" experience in our Caribbean ports was less than optimal if you desire to tour in relative comfort.
A consistent strong point on this cruise is the pleasant and helpful staff.  In chatting with several of them, I was struck by how very complimentary they were of the company and all of the many things that are done to assure them that they are valued and appreciated.  This theme is thus easily extended to their guests who in turn feel valued and appreciated.
After 10 days on the Journey, I rate it 5+ stars, out of 6, with anticipated improvements moving it up as they are realized.  The ship has "good bones" and excellent staff, so that as they continue to refine their product and build their brand awareness, they will have a unique experience to offer to mature well-traveled adults who want to experience destinations rather than just stop in ports.
=====================================================
Updates on our INCLUSIONS for 2012 Voyages:
In 2012 please note that the following items will always be included on all voyages:
New! On 2012 voyages, 50% Savings on Select Pre-booked Land Discoveries when Booked Online up to 4 days before sailing!
Gratuities (dining, bar and housekeeping)
Bottled Water, Sodas and specialty Coffee & Teas
Shuttles to/from port communities, where available
Azamara's preferred select vintage red & white wine poured at lunch & dinner
Destination-influenced entertainment & enrichment programs
Self-service laundry
Concierge service
Change for 2012 for Specialty Dining:  Specialtydining is complimentary for suite guests. If not in a suite, guests will be charged a $25 p/p cover for dining in Prime C & Aqualina. Pouring wine included. 

It's funny the things that catch my eye when I am in a training session.  The draft on these vessels is amazing at less than three feet!
I don't think I've heard of other vessels with these pump jets.  These are the only passenger ships on theElbe.
==========================================================================
Viking Schumann and Viking Fontane are small, intimate river cruise vessels with an unusually shallow 80 cm draft, meaning the bottom of the ship is very flat, and pump jets that minimize the impact of potentially low water levels. Viking Schumann is perfect for the Elbe River, which is very shallow; Viking Fontane's small size makes it ideally suited to some of the smaller rivers it sails, such as the Main and theMoselle. These intimate cruise ships carry just 112 passengers.